You've at least heard the sentence "That's common knowledge" once in your life. Maybe you just asked a genuine question. The other person then answered in a condescending way, adding those words at the end of their answer.
Or maybe you've used those words on another person. Perplexed that they didn't know something.
But is there actually a thing like common knowledge? A base line for knowledge which all people inherit?
I'd argue that there is no such thing.
For every fact that you know and consider common knowledge there is probably a fact that somebody else considers common knowledge and that you don't know.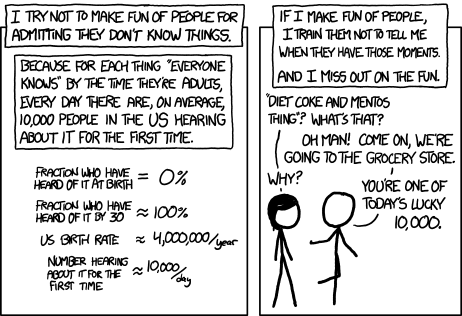 Instead of thinking "What an idiot. He doesn't have a clue." you should be happy to show or teach them something new.